I was incredibly lucky to have the opportunity to represent the arachnologists gathered in Christchurch in an interview segment on The Project NZ. The Project is a popular nightly news panel here in NZ. Along with Mike Kasumovic from UNSW, I was interviewed by the panel during which I dispelled some common myths around arachnids and attempted to convince the audience that spiders are important biological control agents, an important aspect of a healthy ecosystem, and should be regarded rather than feared. This clip is available in New Zealand but not for overseas viewers.
So here's a silly screencap instead! I believe the mark that looks like a sharpie pen was actually the editors drawing "webs" and spiders across the screen.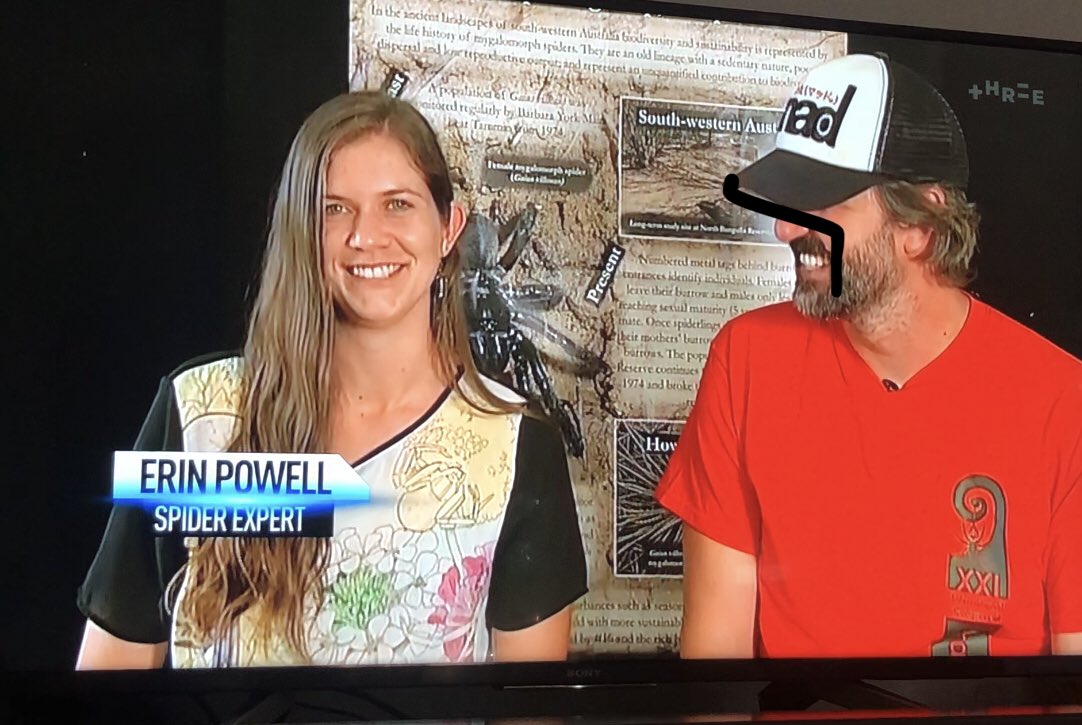 I also interviewed with TV1 whilst out on the mid-week congress excursion and appeared in a short segment.
The Project interview was my first formal appearance on television and it was an awesome experience. Having Mike Kasumovic there as my "co-star" especially helped to lessen the anxiety and make it fun! It felt like a meaningful way to reach many people that might not otherwise interact with spider biologists. Turning fear and disgust into curiosity are important not only to change minds about important, yet less-charismatic taxa (such as spiders), but also for the public to think twice about broader issues facing our natural world.